Our People
DOC Toronto Board & Staff

BOARD:
RIC ESTHER BIENSTOCK
Ric Esther Bienstock is an Emmy Award-winning filmmaker best known for her groundbreaking investigative documentaries. Her films have screened at over 60 international festivals and have aired on networks in over 50 countries. Her most recent feature length documentary, Tales From the Organ Trade, tackles the international black market trade in human organs. Narrated by David Cronenberg, the film was produced for HBO in the U.S. and Shaw Media and Canal D in Canada. She has produced, written and directed a diverse range of acclaimed films including Sex Slaves (aka The Real Sex Traffic) (CBC, PBS Frontline, Channel 4) an expose into the trafficking of women from the former Soviet bloc into the global sex trade. Other films include the 3-part series Penn & Teller's Magic and Mystery Tour (CBC, TLC, Channel 4), The Sexual Century: The Money Shot, Boxing: In and Out of the Ring (A&E, TVOntario, Sky), Ebola: Inside an Outbreak (aka The Plague Fighters) (CBC, PBS Nova, Channel 4) and Ms. Conceptions (CBC, TLC). Her work has garnered numerous awards including a U.S. Emmy for Outstanding Investigative Journalism, an Edward R. Murrow Award, a Dupont-Columbia University Award for Excellence in Broadcast Journalism, a British Broadcast Award for Best Documentary, a Royal Television Society Award, a nomination for a British Academy Award (BAFTA), two HOT DOCS Awards, two Gemini Awards, a Genie, a Cable Ace Award, two Gold Hugos from the Chicago Film Festival, a Distinguished Documentary Achievement Award from the IDA in Los Angeles, 2 Hot Docs Awards, 3 Gold World Medals from the New York Festivals, the Grand Prix at the Nyon International Film Festival in Switzerland and two Overseas Press Club of America Awards for her investigative documentaries. She speaks three languages, none of which her children listen to.
NICHOLAS DE PENCIER
Nicholas de Pencier is a director, producer, and director of photography working in documentary, performing arts, and dramatic film. As a Producer, his credits include Let It Come Down: The Life of Paul Bowles (International Emmy), The Holier It Gets, (Best Canadian, Hot Docs), The True Meaning of Pictures (Gemini, Best Arts), Hockey Nomad (Gemini, Best Sports), Manufactured Landscapes (best Canadian feature: TIFF; Genie, best Doc), and Act of God (Gala opening night, Hot Docs). As a Cinematographer, de Pencier regularly shoots factual TV series and documentaries for the CBC, PBS, Discovery, National Geographic and History Television. In 2011 he was nominated for a best photography Gemini for Raccoons. In 2010 he shot the documentary adaptation of Payback, which was selected for Sundance, 2012 and released theatrically in Canada and the U.S. De Pencier was admitted as a full member to the Canadian Society of Cinematographers in 2012. He is the Producer and Director of Photography of Watermark, a feature doc which premiered at TIFF in 2013.
GITA HOSEK
Gita Hosek has been around the film, television and radio business all of her life. After completing her M.F.A from the Academy of Film & Television Art (Documentary) she worked for the National TV in her native Czechoslovakia. Later on she moved to Canada and re-established herself in the field she had worked in, loved and knew – documentary filmmaking. While working briefly for TVO she opened her own production company (together with her husband George, a DOP). Gita produced and directed several documentaries and series' that were broadcast on CBC, TVO, Vision TV, Life Network and OLN. Her passion lies in telling human stories of hope that involves spirituality and art. For several years now Gita has been producing exclusively for Salt and Light Television.
CHRISTINE KLECKNER
Christine Kleckner is a producer whose short film Barefoot (2012) premiered at the Toronto International Film Festival, received honourable mention at the Berlinale, and was selected for Telefilm's Talent Showcase at the 2012 Cannes Film Festival. Prior to that, she produced Wapawekka (2010) which screened at the Toronto International Film Festival, Sundance and the Berlinale. During her seven years with the National Film Board of Canada, she collaborated on ground­ breaking projects including Stories We Tell, Home Again, and the multi­platform Filmmaker ­in ­Residence. She is an alumni of the National Screen Institute of Canada's Drama Prize Program. Christine is the co­owner of Intervention Productions, and recently launched the feature documentary, A Better Man, at Hot Docs in 2017.
LALITA KRISHNA
Lalita is an award winning filmmaker and transmedia producer. Her work has been broadcast on all major networks and featured at film festivals around the world. Lalita's documentaries are used extensively both in the Canadian and international educational market. Currently, she is executing multiple transmedia productions in partnership with award winning game producers, designers and developers. Lalita is a featured speaker at prestigious conferences and professional development events. She also chaired the steering committee of docSHIFT and DOCS IN CLASS two major flagship programs run by DOC Toronto. Lalita was recently recognized with the Crystal Award for mentorship by WIFT-T. She has also been awarded the Dream-Catcher Award for using her craft to better humanity and is the recipient of the 2010 Reel World Trailblazer award.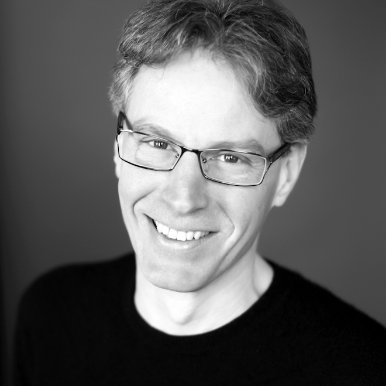 MICHAEL McMAHON
Michael McMahon oversees Primitive Entertainment's selection of projects and focuses on the company's many relationships with broadcasters, distributors, co-production partners, industry organizations and government agencies. Internationally, Michael has forged partnerships with co-producers and investors in Britain, Europe, Australia and Japan.
With 27 years experience producing premium non-fiction content, Primitive Entertainment's work has earned more than 40 awards world-wide.
Recent awards include the Grimme Online Award for Culture and Entertainment, a Webby Award for Best Individual Documentary, the SXSW Interactive award for Activism, Genie Awards for Best Short Documentary and Best Feature Length Documentary, a Gemini Award for Best Performing Arts Series, the Toyota Earth Grand Prize at the Tokyo International Film Festival, and an Emmy Nomination for Outstanding Nature Programming.
Films produced by Michael have screened at leading film festivals worldwide, including Hot Docs, Berlin, SXSW, Traverse City, TIFF, Vancouver, CPH:DOX, Bergen, Munich, Sydney, Tokyo, IDFA, DOXA and the Museum of Modern Art, amongst others.
Currently Michael is producing Equator 360, a 12-hour documentary series and interactive VR project for ZDF/ARTE, NHK and Discovery Canada; and Borealis, a feature documentary by Kevin McMahon. Michael's most recent feature documentary, There Is A House Here by Alan Zweig, premiered at TIFF in September.
MICHAEL McNAMARA
Michael McNamara lives in Toronto working as a filmmaker, screenwriter and director. In February 2002, he launched Markham Street Films with his partner Judy Holm, specializing in projects that are edgy, smart, provocative and funny. McNamara's films include Radio Revolution - The Rise and Fall of The Big 8 (2004 Best History Program Gemini), The Life and Times of Robert Munsch and 100 Films & A Funeral, about the rise and fall of PolyGram Films. He wrote and directed Driven by Vision, a 17-part series on visionary outsider artists (Gemini for Best Direction in a Documentary Series). In 2011 he also won a best directing award for his feature-length documentary Acquainted With The Night. His recent films include Lights Out! for The Nature of Things, The F-Word: Who Wants to Be a Feminist? and Ice Sweat and Tears for DocZone, as well as Fanboy Confessional, a six part documentary series produced for Space Television. He serves on the DOC Toronto chapter board and represents Toronto on the DOC National board. He served a full term as Chair of the Doc National Board and currently serves on the editorial committee of POV Magazine and the executive committee of the Hot Docs International Film Festival.
ELISA PALOSCHI
Elisa's career began in Palermo Italy in the early 1990s, where her documentary and experimen With more than 25 years' experience in documentary production as a director, producer and cinematographer, Elisa Paloschi is president of Eyesfull, a Toronto- based independent production company dedicated to non-fiction documentaries that reflect the diversity of the human voice.
Paloschi has taken her camera into the Roma camps of Palermo, the depths of the Coral Sea in Australia, and the traffic-riddled streets of India. Her early short experimental and documentary work screened at European festivals and was broadcast in Italy. Her first documentary, Barabba of Mondello, tells the story of a homeless man who transforms a Sicilian seaside community. Her first feature documentary, Embracing Voices, explores depression and the creative process as seen through the eyes of Canadian Jazz luminary Jane Bunnette.
Paloschi's latest feature doc, Driving with Selvi, follows Selvi, a charming, strong, and courageous young woman who escapes her life as a child bride in a violent marriage, and goes on to become South India's first female taxi driver. Driving with Selvi premiered at Raindance in October 2015 and has screened all over the world since. It has won several prestigious awards and was selected as an IDFA Top 10 Audience Favourite. The film is currently making its way to audiences in 180 communities in India, through the ITVS Women and Girls Lead Global program. This is just the beginning of the multi-phase social engagement campaign that will see the film screened all across India in support of gender equality and economic empowerment for women and girls.
NADINE PEQUENEZA
Nadine Pequeneza is an award-winning Producer, Director and Writer best known for her observational films offering unique access to character-driven stories about social justice. With over 15 years international experience, she has multiple awards to her credit including; a Gold and Silver Hugo from the Chicago International Film Festival, a Golden Sheaf from the Yorkton Film Festival, and a Gold Panda from the Sichuan Festival in China. Nadine is a 4-time Canada Screen Award nominee in both directing and writing categories. Her work has broadcast in more than 50 countries on networks such as: CBC, PBS, A&E, Discovery Channel International, Global Television, History Television, and National Geographic.
JAMES WEYMAN
James Weyman is President of media production and consulting company Barn 12 Inc. A 35 year veteran of the screen-based industries, he recently exited the Ontario Media Development Corporation (OMDC) where he was responsible for managing a $20 million portfolio of funds including the OMDC Film Fund. As a producer and filmmaker, James has been involved in a range of critically acclaimed productions, including the recent feature documentary Finding Fidel. As an executive, James has extensive experience in policy and program development and administration; project development and financing; domestic and international business development and co-production strategies; and communications and governance. Along the way he has worked closely with industry organizations such as DOC and Hot Docs, supported the careers of two generations of filmmakers, and participated in financing hundreds of film and TV productions including recent documentary titles such as League of Exotique Dancers, A Better Man, All Governments Lie and the upcoming Anthropocene. His new company, Barn 12, is committed to creating high quality film, television and digital media in partnership with like- minded creators for a global audience and has several projects in development. James also does business development consulting in the domestic and international creative industries, is a frequent speaker and moderator on industry panels, and currently sits on the Steering Committee for Artscape Launchpad.
STAFF:
ADAM SHAMOON, Director
Adam Shamoon joined DOC Toronto in 2012 after working in documentary production for six years. Mainly fulfilling associate producer and production manager positions, he has worked on one-offs, features and series for independent producers in both Canada and the United States, while also working on his own projects. Adam has designed and managed large-scale outreach campaigns for both theatrical and community screenings for linear documentary projects and their digital counterparts. His work is reflected in the Canadian features Living Downstream, The Ghosts In Our Machine, and the American limited series The Calling, which aired on PBS' Independent lens across Canada and the United States. Prior to coming to documentary, Adam used films as outreach and engagement tools for issue-based non-profit organizations such as Chicago Foundation for Women, where he also managed their largest-ever grantmaking program. Adam is a graduate of McGill University, where he completed his studies with distinction.
EUGENIE FUNG, Events & Programs Associate

Eugenie Fung has worked in arts administration for the past 6 years which has left her with a solid understanding of arts management in a community setting. Originally from Vancouver, BC, she has 4 years of festival coordinating experience with the Vancouver International Flamenco Festival and previously worked with the programming team at the Cinevolution Media Arts Society. She is thrilled to bring her skills and experience to the Events and Programs Associate position at DOC Institute.